If you are a small business owner then you know how tough it can be to learn how to market your business online today. With so many tools and new things you need to know, frankly it can be overwhelming.
I am delighted to share with you a 9 hour, 3 day class that you can take in person. Taught at Merced Community Services Workplace Business Resource Center through Merced College, this class is a way that you can get caught up on everything you need to know to market and effectively increase the visibility of your business.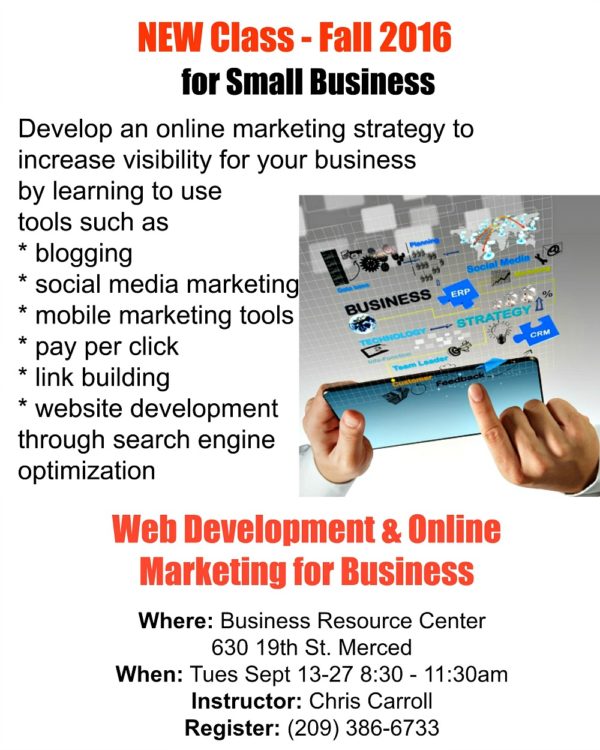 As a class attendee, you will learn to develop an online marketing strategy to increase visibility for your business by learning to use tools such as blogging, social media marketing, mobile marketing tools, pay per click, link building, and website development through search engine optimization (SEO).
Perfect for the small business owner, new or experienced, that is looking to learn tools to improve knowledge needed to market online.
Enroll yourself or an employee! Classes start in September and are held in Merced. If you are in Atwater, Livingston, Turlock, Mariposa, or surrounding areas, consider enrolling in this class.
With business heading more towards online marketing and ecommerce sales, this class will help you learn and understand these concepts and how they can work for your business.
Questions? Contact me or the Business Resource Center! See you in September!