The Internet is becoming more and more mobile. With upwards of 40% of searches now being conducted on mobile devices, it's even more critical that your business is found in local searches, if you have a local location.
Having your business listed in local searches is not something that just happens. You have to tell the Internet that you're there. So how do you start? Here are some tips you can use.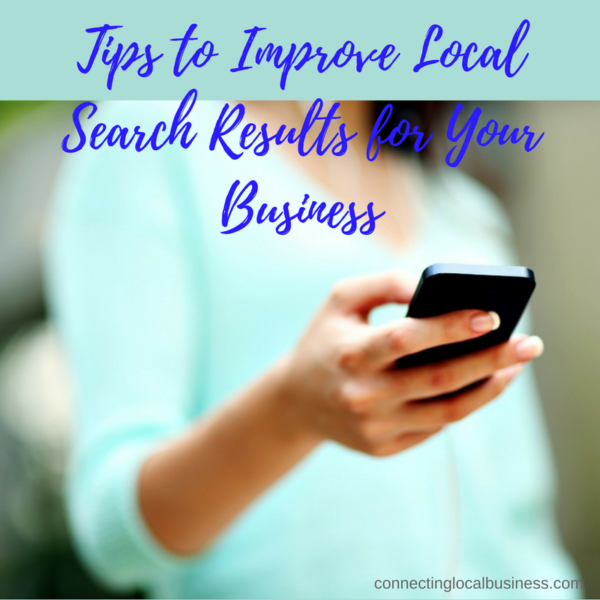 Tips to Improve Local Search Results for Your Business
The first place to start is a Google Plus page. As a business, set up your business page on Google+ and include all of the business information for your location.
If you think about how you use your mobile device for searches, you're going to want to include the answers to those searches. Address, phone number, hours of operation, etc. Make sure you fill in the description of your business with as much detail as possible.
Include images on your Google+ page. These can reflect in the searches that people do and may even help influence someone to click on that website.
Customer reviews are great tool to have include on your page as well. Google will pull random reviews to show on search engines that are integrated into your Google+ page. Google likes reviews left by real customers since they are not influenced.
Another critical piece to being found in local searches is to have your business name, address or even just city and state on your tag lines and images. Also include it on maps and on the footer of your website so that a visitor can easily find you. Plus, this will show in the search engine results.
Also make sure that your website includes an option for mobile viewing. This is built into many websites today so if you are running old template or theme for your website, your customer may not be receiving the best view of your site.
These are just a few things that you can do to make sure you're being found in local searches easily. Take the time to update your website information along with a Google+ page to improve search engine optimization for your business.