I've been working small business owners for many years and there's one thing that stands out to me and that is the understanding of what content can do for your business on the Internet.
In business today, content takes on many different forms. In this new report that I have published for you, we're going to explore what business content means to your business and how to write it effectively.
How to Write Effective Business Content
Everyone wants to be successful and make money doing the things they love. Download this free report and learn how you can write effective business content with the four tips you need to be effective in the online marketplace.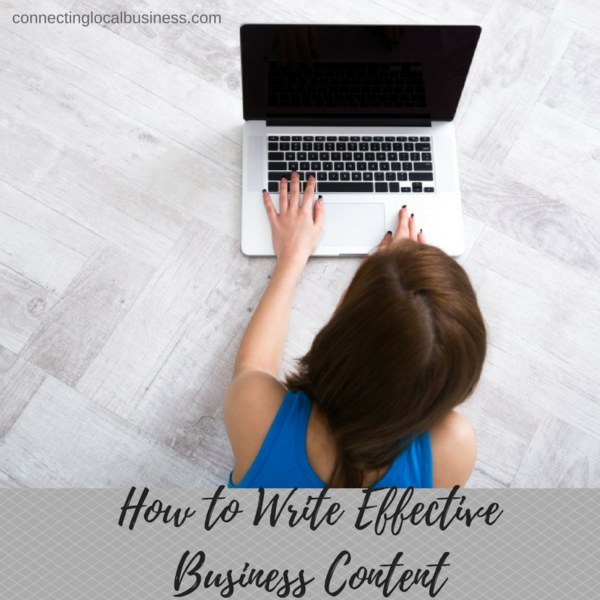 In this report we look at 4 key items:
What is business content
Why is content important for your business
How can you use business content
How to write effective business content
This free report is designed to help your business in clarifying what content is in what it can do for your business. Then you know what you need to do to take your business to the next level.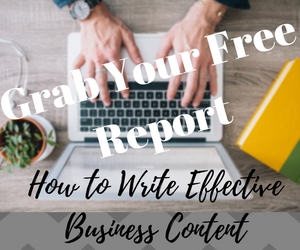 Grab your free copy!
Use the sign up form above and let me know how it helps your business!
Need help with your content? Got the ideas but not the time? Shoot me an email and lets work together to bring your business!