Coming in November, 2016, learn Business Blogging Basics at the Merced College Business Resource Center in downtown Merced, Ca.
This one day class is perfect for the small business owner or entrepreneur that wants to be able to connect with followers and customers.
As an attendee, you will learn the basics about how to blog and why it is important for content marketing and website development for businesses today. Includes structure of posts, topic development, how to market your blog and more.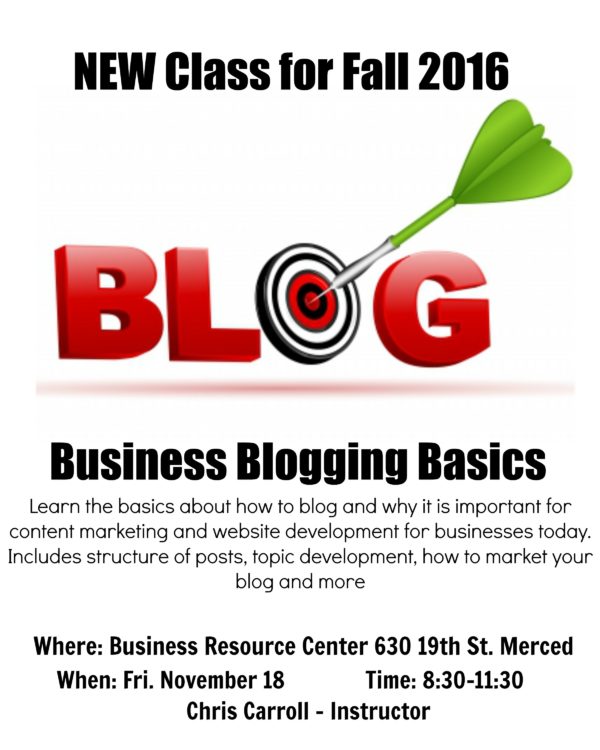 Learn Business Blogging Basics in Merced
Understanding the concept of fresh content on your website is critical to keeping your customers eyes on your business. Blogging is a great way to reach out and connect with those people. Plus, it is helpful for SEO (search engine optimization) of your site too.
This class is a one day 3 hour class that will take place Friday, November 18, 2016. Send an employee or learn it yourself as a business owner.
Questions? Contact me or the Business Resource Center. Claim your spot soon! Space is limited!