While blogging has been around for years, it is a tool that is not going anywhere. It is evolving more and more each day.  Blogging is known to be a viable tool for businesses of all types to use for content, to open up the lines of conversation to your customers and future customers as well as providing a personal touch to your business. Because there are so many small businesses that have not yet started blogging for their business, I love to share tips and reasons why it is something you need to do in your business!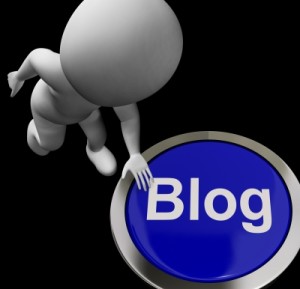 I have had many businesses say to me that the reason they do not blog is because they have no idea what to write about. While many choose to use a ghostwriter to help them with their content, many more love to write or want to keep the work inhouse and need direction.
Here are some tips for finding blog topics for Business Blogs

* How To tips
* Industry Information
* Current events and how it can effect your business and product
* Product Knowledge
* New Products
* Promotions
* Responses to customer inquiries
* Changes in the company that may affect the customer
* Run a Contest
* Run a Poll
The goal of your blog is to interact with your reader and get them to want to come back to read your posts, interact with you and eventually purchase from you. Use newsletter sign ups and Feed signups to encourage your readers to follow you.  Map out posts and prewrite them to post automatically so that you are posting on a  regular basis. Invite conversation and also have fun!
image courtesy of freedigitalphotos.net and Stuart Miles