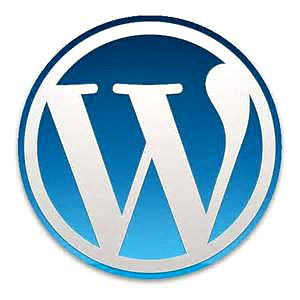 Installing your WordPress blog or website is exciting. While it is just a one click install, there are some things that you need to do before you actually start writing and publishing on your blog. Here is a list of steps to go through to get your blog set up after install quickly.
1) Go to the Settings tab and add your Site title, Tagline and adjust your URL.


Your site title can be anything you choose to name it. Most people use their url name but it can certainly be something different. The Tagline is a brief statement telling readers what your site is about. Finally, the URL can certainly be the same as it was registered, but if you choose to include a www. or drop it, it can be added at this point.
2) Set your Permalinks. These are the structure of your url. The default setting is not the best choice for SEO purposes so you should choose something that would include the site name and the title of your post. For most people the month and name configuration is a good choice but the Post Name configuration is great too.


Make sure to choose before you start writing as changing structure mid way through your blog would be very bad for those searching out your posts and would take many weeks or months for google to find them again.
3). Add important plugins you will need. The Hello Dolly plug in comes as a default and this is something that you can certainly delete. It really has no function on a blog. Here is a tutorial I wrote that you can use for more help – What is a Plugin for WordPress And How Do You Use It. Some plugins you will want to use are:
* Yoast for SEO called WordPress SEO. All inclusive plug that works hard for your site!
* WordFence for blocking unwanted log in attempts by bots or others
* Spam Blocker. I use G.A.S.P. which is Growmap Anti Spambot Plugin. Easy to use and effective too!
* Share Buttons for readers to share your posts and images on social networks
* Contact Form so you do not need to list out your email address on your website.
* Google Site Map. The one I use is called Google Sitemap plugin and it will tell the Google spiders how many pages to look for and to crawl on your site. – This is not a necessary plug in if you are using the Yoast plugin.
4) Add your site to Google Analytics. If you do not already have a Google account, you can set one up easily and activate it to your site. (If you use gmail or blogger, then you have a google account) Google Analytics gives in depth feed back to you regarding traffic, keywords, errors and so much more. It really is a must for any business owner today.
5) Set Up Your Pages. You should have several pages set up before starting to blog. Typical pages would be an About page and a FAQs page. Maybe Ordering Policies and a Contact Page. This will all depend on your business and you will probably add a few more as you develop your blog/site.
6) Set Your Categories. Set up some categories for typical postings. This can be for products or topic ideas – again depending on your business and what you will be writing on. Each article and post can use several topics too so don't feel you only have to choose just one.
7) Delete the first Hello World sample post. This is just a sample and it is not necessary to keep it. You can delete it and start a new post to tell the world you are in business, online.
8). Adjust Your Theme. Many themes today have multiple choices for colors and settings. Go through your theme options and make sure yours are set they way you want.
9) Add your Widgets. The widgets will expand the use of your footers and sidebars. You can read a tutorial I wrote on How to Use a Widget in Your WordPress Template for additional assistance.
These tips are the basics that need to be completed before you start actually blogging. Make sure to go through each section of your settings page so that your blog is looking and working the way you want it to.